DIGI AARK
DIGITAL MEDIA RELATIONS
Go to Social Media Marketing
Social Media Marketing
From brand awareness to client acquisition, social media presence is a must for all businesses. If innovation is breath, marketing is the oxygen and we assure both. We assist you in building quality content, marketing and brand management.
Go to SEO Services
SEO Services
Improve website rankings on Google for searches related to your business. Get discovered on search engines when people looks for the kind of your business/products/services
Go to ONLINE CAMPAIGN
ONLINE CAMPAIGN
We design effective online campaigns for creating and improving Online Brand Reputation, Public Image and maximizing the audience reach to satisfy the needs for our clients.
Go to Web Development
Web Development
A uniquely designed website is a must have for any business to initiate a digital presence on the web. We develop good looking, business specific and highly responsive websites. We help in producing innovative websites with unique web designing trends that incorporate user friendly codes.
About us
We are a Delhi based digital PR company that helps brands to promote their business/services/products along with managing and building a stronger brand reputation. At DigiAark, we are committed to providing effective digital marketing services for your digital success. All our marketing strategies are equipped with the latest technological approach and creative expertise. We are a team of young, motivated and creative digital marketing professionals with impressive hands on experience in this field. We take pride in being a customer centric company where our sole purpose is to let our clients win brand reputation, engagement, popularity and business over the world wide web. If you are looking for a creative digital PR agency in Delhi/NCR for creating successful digital marketing strategies for your business, let us discuss it over a cup of coffee at our office. Do not wait as this is the right time to mark you digital imprint. You may write to us at hello@digiaark.com
our TEAM
Kishore Chauhan
Media Manager
Kishore Chauhan, Serves as a Social Media Marketing Strategist and is a wizard at Brand Building. Kishore has the ability to put you in The Digital Social Spotlight while you focus on running your business!
Vansh Aggarwal
Digital Marketer
Vansh Aggarwal serving as a Digital Marketer who is passionate for all creative and adventurous things that fuel him to try out the newest digital marketing techniques at Digi Aark.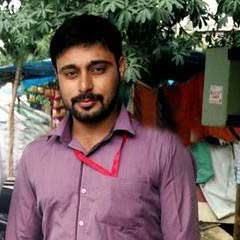 Rahul Sharma
Web Developer
Rahul Sharma is a bright young MCA with a talent for conceptualising and bringing graphics ideas to reality and work in Web Design and Development.
Nayana DebBarma
Content Writer
Nayana DebBarma, as a content writer of the team is responsible for the unique content of our website, blogs and social media profiles. With an artistic touch and imaginative insight, she is an outstanding copywriter who pens down her ideas in the best possible way.