Enhance your brand awareness and traffic!
Social media is a part of our daily lives. Facebook, Twitter, Instagram and various other social media platforms have become a powerful tool for all kinds of businesses from small, medium-sized to large corporations.
As a social media marketing agency, we can help you reach out to your target audience and help establish your brand across different platforms. What works for one brand may not work for another! Hence our social media marketing services focus on what matters most to your business and deliver solutions accordingly.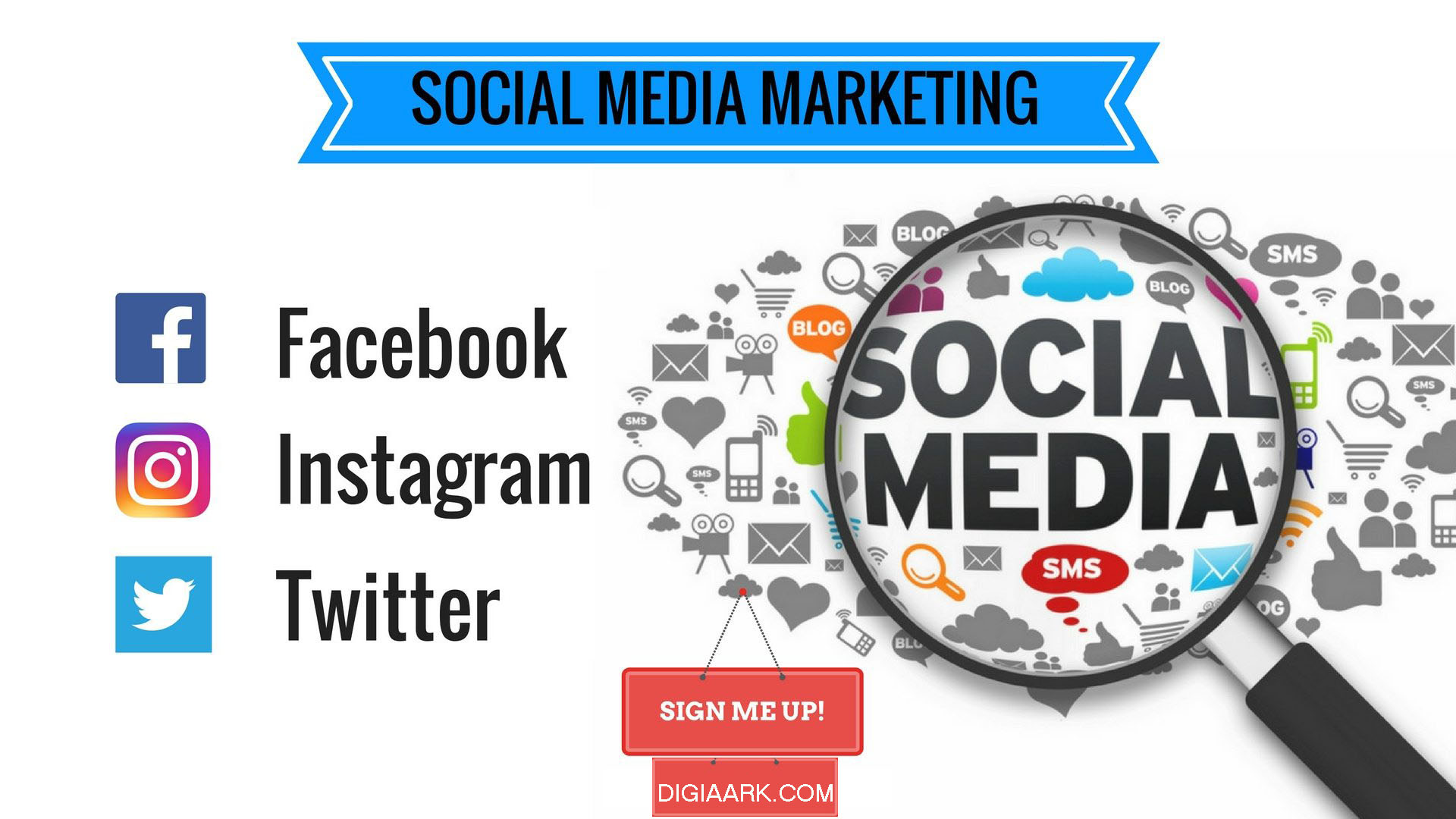 Our social media marketing services includes
Increased Website Traffic
Our team of experts help you engage with your target audience on social media channels and drive traffic  to achieve your web marketing goals.
Enhance brand awareness
No matter what kind of business you have; everyone uses social media sites these days. Our experts use these social media platforms to establish your brand and increase your brand awareness among your target audience.
Social consultancy
As a social media marketing company; we provide complete consultancy and guidance that help you achieve your digital marketing goals. Our social media marketing professionals have in-depth knowledge of the social media and create strategies based upon your end goals.
Page management
We create and manage accounts across different social media platforms: Facebook Page Management:  We create and manage Facebook page for your brand that helps engage and grow your audience.
Twitter  Account Management: Our social media marketing experts specialize in building and enhancing your brand presence on Twitter.
Instagram account: We help you professionally grow and manage your Instagram account and ultimately increase your target audience and engagement.
Google plus: Google+ offers an opportunity to connect with a community of customers and has a huge impact on SEO. We help you utilize the Google+ platform to work for your brand.
LINKEDIN PROFILE MANAGEMENT: Our team of social media management experts create and manage your complete LinkedIn profile that helps you get noticed.
Pinterest Account Management: We help you use Pinterest to promote your business, increase your followers and engage with your target audience.
YouTube Channel Creation And Management: Running a YouTube channel is a time consuming process. Let our experts create and manage your YouTube channel that helps you stand out from the competitors, boost engagement and increase your target audience.
Why social media marketing:
Display of products: We present your products and services in an appealing and interactive manner that attract users and generate interest in them regarding your brand.
Keep a Track on Competition: Our team of social media professionals keep a track on your competitors on social media which in turn helps in creating the best social media marketing strategy for your brand.
Engage Your Audience: Social media users want to be engaged. Our team of social media marketing experts study your brand and create compelling and relevant posts that connect to your target audience.
Why DigiAark?
Qualitative Approach: Every timewe take upon a project, our quality monitoring team ensures that highest quality work is delivered.
Visible Results: We start the project with well-designed, designated goals and we create our path to it.
Competitive Pricing: Get affordable and the most competitive pricing for result-orientated social media management services.
Customer Satisfaction: We strongly believe in customer satisfaction and deliver high quality work within deadlines.
Enhance Your Brand Visibility and Business!
Contact Us Today!