What Is ON Page SEO ?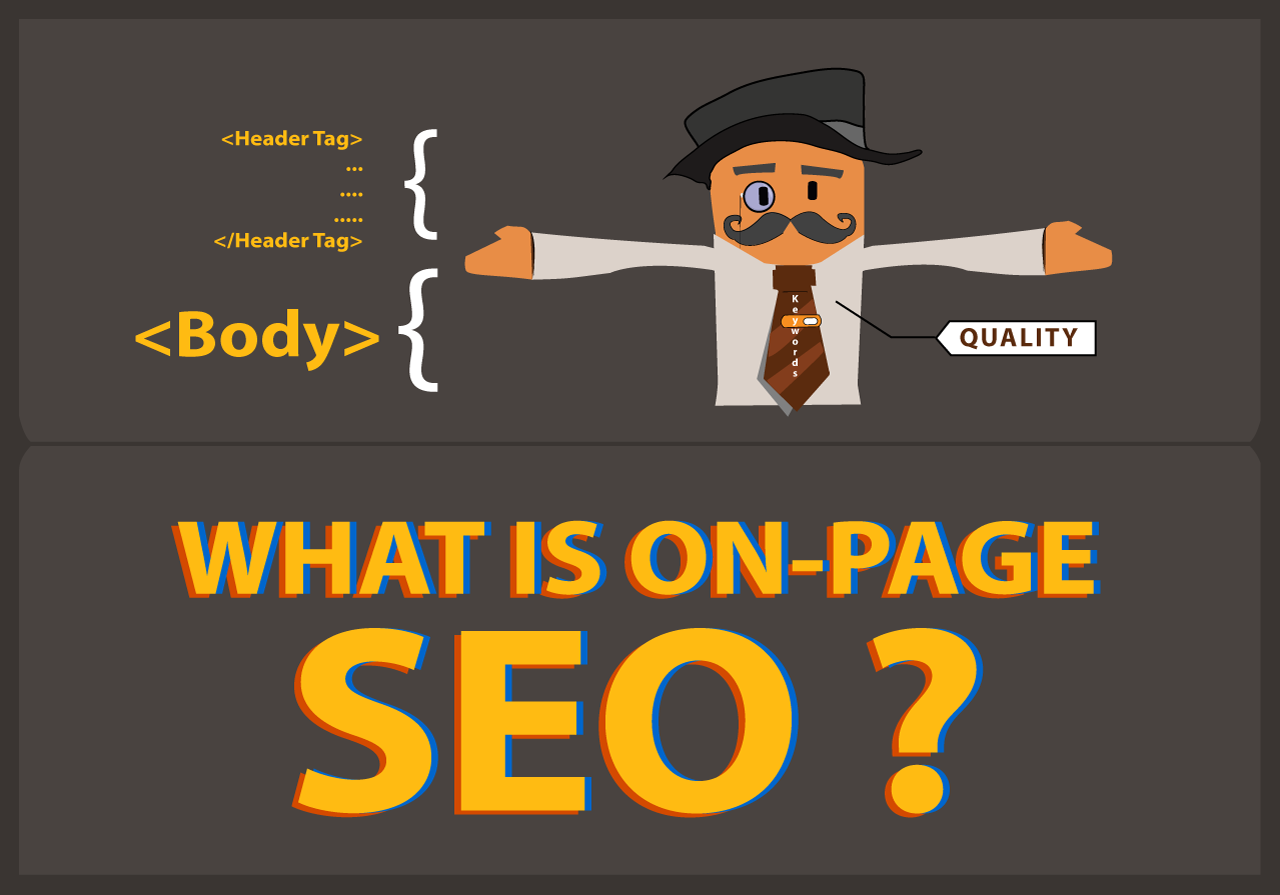 On Page SEO involves activities that defines how the website content would appear to search engine crawlers. A structured webpage is easily retrieved the search engines for given keywords and key phrases. Thereby, increasing overall readability of the site and better search engine ranking. The best part is that On Page SEO follows specific set of rules therefore we can structure the webpage efficiently. Since not much has changed about the On Page SEO optimization approach but it is still very important that we utilize techniques to make it a win-win situation.
1.Body content
The text on webpages should contain the primary keyword. The text content of at least 300 words on a webpage is good to utilise the targeted primary keyword. According to the Panda algorithm update, Google's "thin content" penalty is applied on the page with less than 300 words.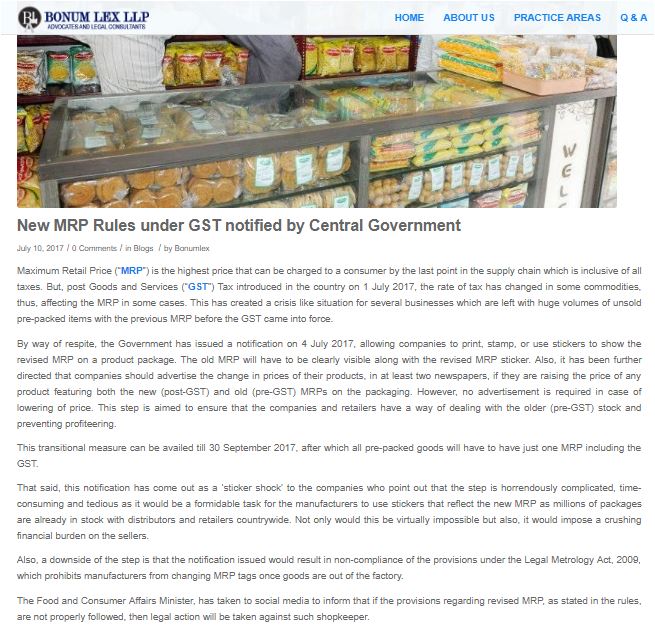 Most important factors of Content Creation:
1.1 Keywords:
Every website has a particular objective on which the keywords are decided. The keywords could be primary, secondary or tertiary, depending upon the purpose they serve for particular webpage and are in accordance with the theme of the website o business. For example, a product page for Pet Food should include some variation of the keyword "Pet [kind of pet] Food" in the important HTML elements. So here Primary keyword could be 'Pet Food', secondary keyword could be 'Food for pet cats', 'Healthy food for Pet Dogs' etc.
1.2 Quality over quantity:
Gone are the days, when it was believed that longer articles provides better search engine rankings or placing any high performing keyword which is not even relevant to the subject would help you placing your webpage in top search results. Web pages with more content intensity and depth have started performing better on search engine ranking Since the 2011 Google algorithm update, the pages with relevant content, quality of content and quantity of content matters.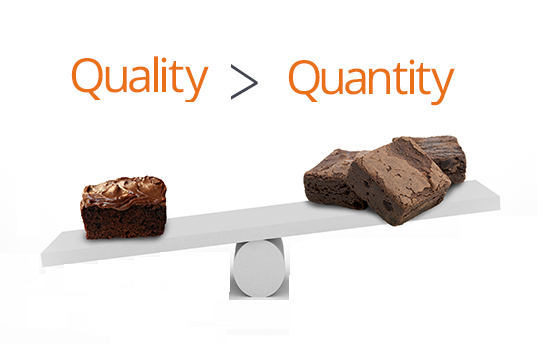 2. Title Tags:
It is gist of your webpage which appears in the clickable link of the search engine result. Arguably title tag is the most important element among the "big three", the other two being page copy and inbound links. It could have only 70 characters hence it must contain only the most relevant and concise information about the webpage. The order of keywords should be mentioned in an order so that it appears properly in the search result.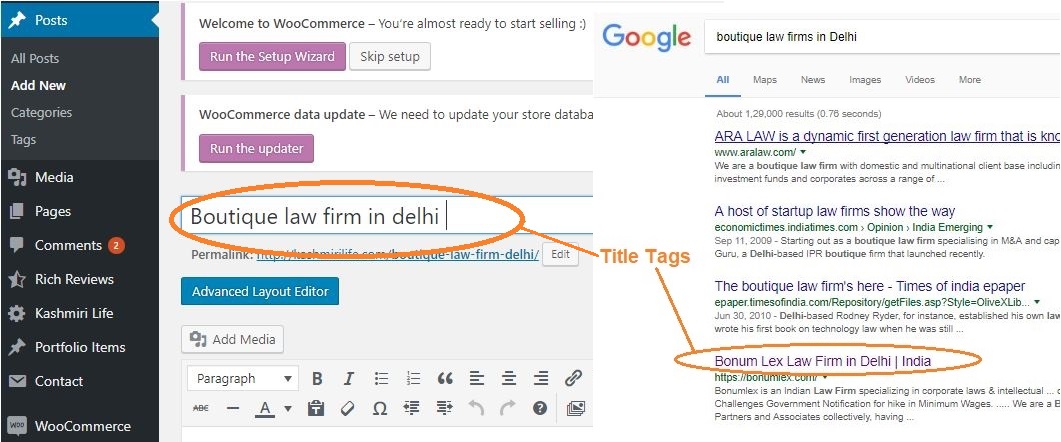 3.Header Tags:
These tags categorise the content of the page and provide it a structure. It separates the title, heading, subheading and the body to make it easier for the search engine crawlers to look for what a webpage contains.
The <h1> tag should include the primary keyword or key phrase. The header tags can be created up till <h6>, depending on the sub heading and categories you have in a page. You may add different key phrases in different headers.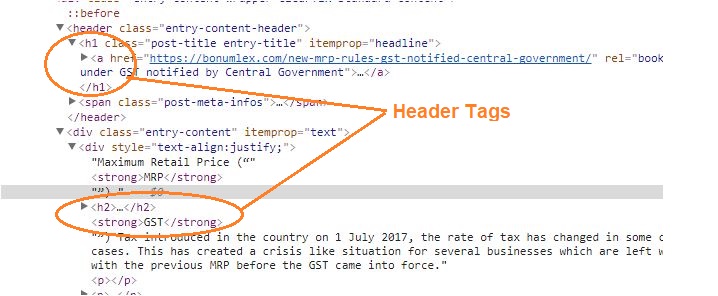 4.Internal Linking:
It is important that all the webpages of a website are interconnected for easy user access as well as to search engine crawlers. This helps in locating the references and related information in the same website without hoping to other pages for the results.
For example you write an article on a café A and in some days you write article on 10 best café in town and Café A is the part of that article so you can simply link both the article to make it easier for the readers to read about Café A.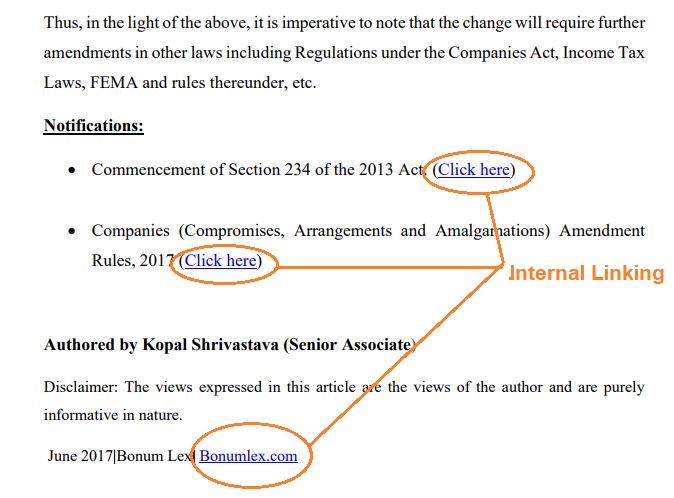 On Page SEO is just not about what to do but also about what not to do?
Blocking search engines:
Always remember that the objective of you website on internet is to provide knowledge on some subject. If it not accessible to crawlers and indexer it would never reach to your relevant audience. Pages are not crawled when tags such as No Index tags, which are used in a non-performing environment e.g. website is under construction, are not removed or if data is confidential on certain webpage.
Duplicate content:
Duplicity of content in any form is not acceptable by any search engine and this could lead not only low page rank but also to blacklisting of website. Whenever it is necessary to quote someone's content, it is always advised to quote the owner's name.
Irrelevant Keywords/Key phrases:
It is always tempting to use the highly searched keyword to drive traffic to your website. Penalty Alert! Google dislikes this approach and all searching algorithm updates disapproves this practice. Target to grow ethically and organically without violating the rules.
We at DigiAark, ensures your digital presence and make you connect with the target audience. DigiAark is a Digital PR Agency based in Delhi/NCR which focuses on brand building and brand reputation for Companies, Brands and Individuals. For more information, you may visit our website www.digiaark.com or write to us on info@digiaark.com.