Why to choose social media marketing for branding your business?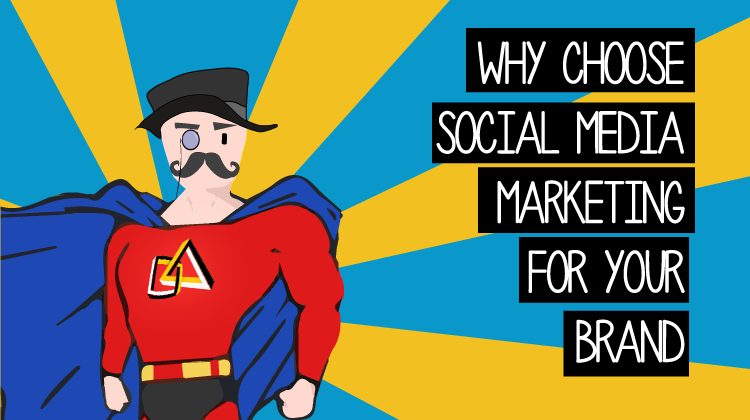 The rise of Social media has completely changed the game in terms of managing the brand and connecting it with their target customers. Social media is a mix of different people voicing different opinions. Social media platforms like any evolving technology, being developed constantly. Social Media Marketing is a form of digital marketing or Online marketing that implements various online/digital platforms with a specific end goal achieve communication and build the brand.
Here are the 6 things you should read to know more about why social media marketing is important for branding:
Make more people aware of your brand.

If you are looking for cost-effective ways for online branding and online brand reputation for your brand on internet, there is no better way to effectively leverage your presence apart from using Social Media Marketing.
To get started with it,plan a social media strategy. Taking charge on Social media and carrying out brand awareness campaigns can help boost awareness of the brand.
Simultaneously, it is very important to be present on multiple social media networks that support your brand reputation as this will allow you to engage with maximum number of audience.

Drive the right audience to your website.

As a brand, one of the premier marketing goals would be gaining more visitor traffic without a doubt, using social media as part of your marketing strategy, you'll naturally attract more audiences than being limited to your usual customer circle.
Every piece of content you share on any of your social networking site will be your gateway to bring more new customer on your website.
You have to collect, organize and share your content on as many platforms as possible to build your brand awareness on social media.

Google loves social media and doesn't want you to give up on it.

Social media marketing benefits your website's SEO also called Search Engine Optimization. Online marketing campaign can improve your website ranking on google also traffic as it is very important to drive traffic to your business website and get thousands of new customers. You just have to learn how to plan SEO strategy and create high quality content by combining targeted keywords and use all of these through your social media sites. Every blog post, info graphics, case studies, business information, is an integral part of any content strategy.

Increasing Your Conversion rate.

We actually attribute a personal characteristic to a brand by sharing status updates, blog posts, pictures, videos or simply commenting on social media sites. People prefer business with people, not companies. Get acquainted with your target audience or your right customers and let them know you and your services. When you throw your brand into social media it is more likely that families and friends of your customers who are connected on social media will use it. This way you drive traffic to your company's website and increase your brand recognition and presence on internet.

Improved customer satisfaction/Gain loyal customers.

There is a strong link between customer satisfaction and brand loyalty, not only is it important to develop a bond with consumers by regularly engaging with them, but it's also worth the effort.

Cost effective communication tool.

Social media marketing campaign with a planned strategy is the most cost-effective tool of an advertising strategy. The most important thing of all is that signing up and creating a profile is free.
Building the Brand called you.
And finally before you start looking for help to improve your brand visibility, discover how we DigiAark use social media startegies to achieve the targeted audience and the platform for better results.